Rebuilding...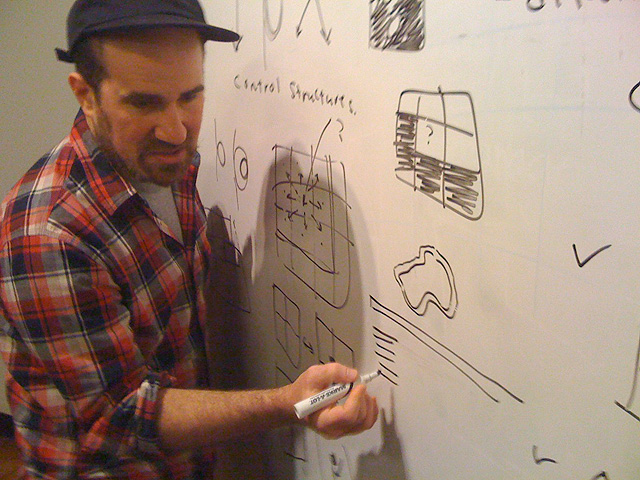 Thursday I attended Information Art with Luke Dubois and Making Things Talk with Tom Igoe at ITP Camp. Luke discussed a great many things related to art in the information age. And Tom crammed an entire semester of Networked Objects into just one night. It was truly amazing!
This afternoon I attended Object Oriented Programming with Thomas Chau. It's never a bad time to brush up on even the basics. Thomas helped me understand some differences between ActionScript and Java. I also caught Software That Sees with Zach Lieberman. Zach, one of the developers of openFrameworks, an open source toolkit designed for creative coding, gave a killer introduction to oF. I look forward to getting my feet wet with this exciting stuff in the near future.
The last few days of camp have been beyond words great. It has already paid for itself, and we haven't yet reached the halfway point.
› Matt